Member Registration Instructions
1. Access
For Desktop Users:
Navigate to the top right corner of your screen.
Locate and click on the persona icon to access the account login page.
For Mobile Users:
Access the top left corner of your screen.
Tap the three lines icon (also known as the "hamburger" menu icon).This will open a dropdown menu that provides access to login to your account.
2. Fill
Click on the "Create Account" button at the lower left corner and provide essential information.
After entering your details, proceed by clicking the "Create" button to advance to the next step.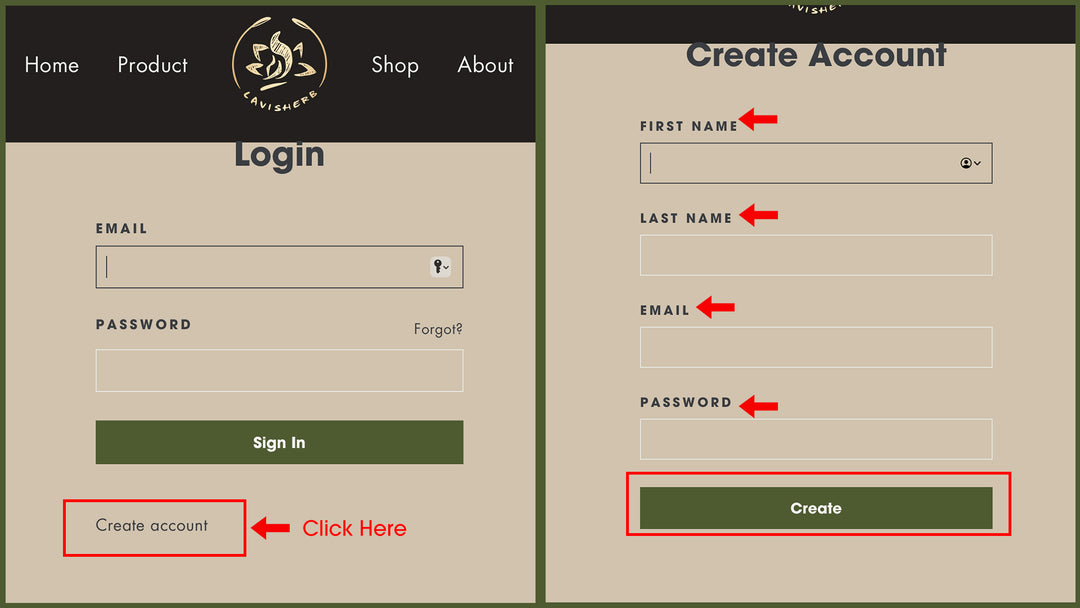 3. Verify
Look for a notification at the top of the screen indicating that a verification email has been dispatched to your email address.
Navigate to your inbox folder and locate the verification email.
(If you can't find it, be sure to also check your junk or spam folder)
Click on the "Activate Your Account" button within the email to confirm and validate your registration.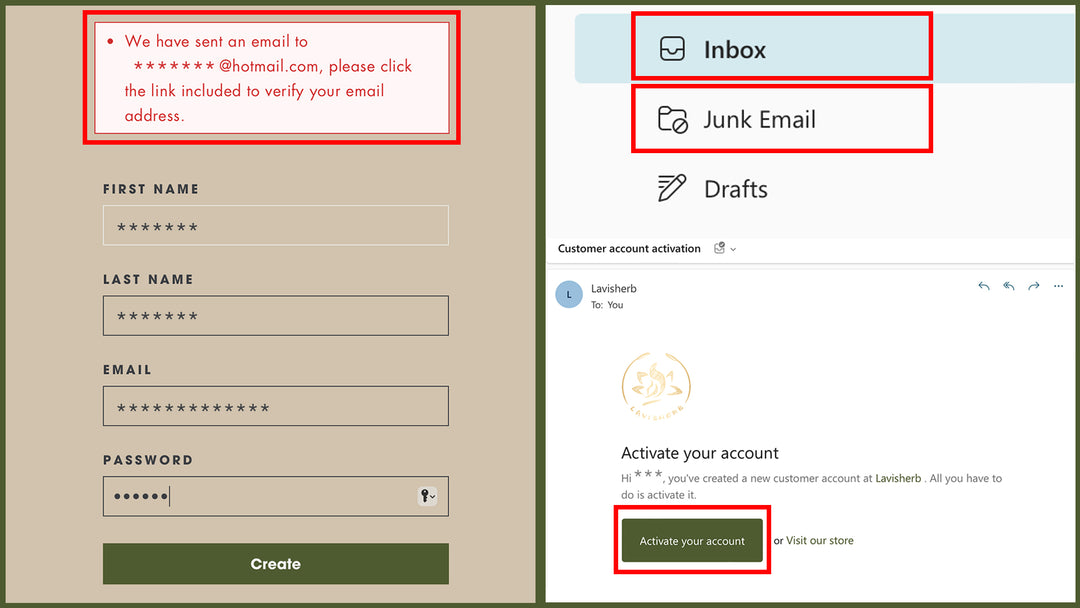 4. Confirm
Upon confirming your registration, a confirmation email containing an exclusive new member discount will be sent to you.